On April 11, Fourth View will join the George Washington University chapters of Young Americans For Liberty and College Democrats to discuss the national drug epidemic. Despite widespread awareness and acknowledgement of the crisis, there is still more that needs to be done in publicizing how it has developed. Most solutions focus on preventing the over-prescription of opioids, but stakeholders don't agree that this is the primary source of the problem. What do we need to understand about the origins of the opioid crisis before beginning a search for a solution?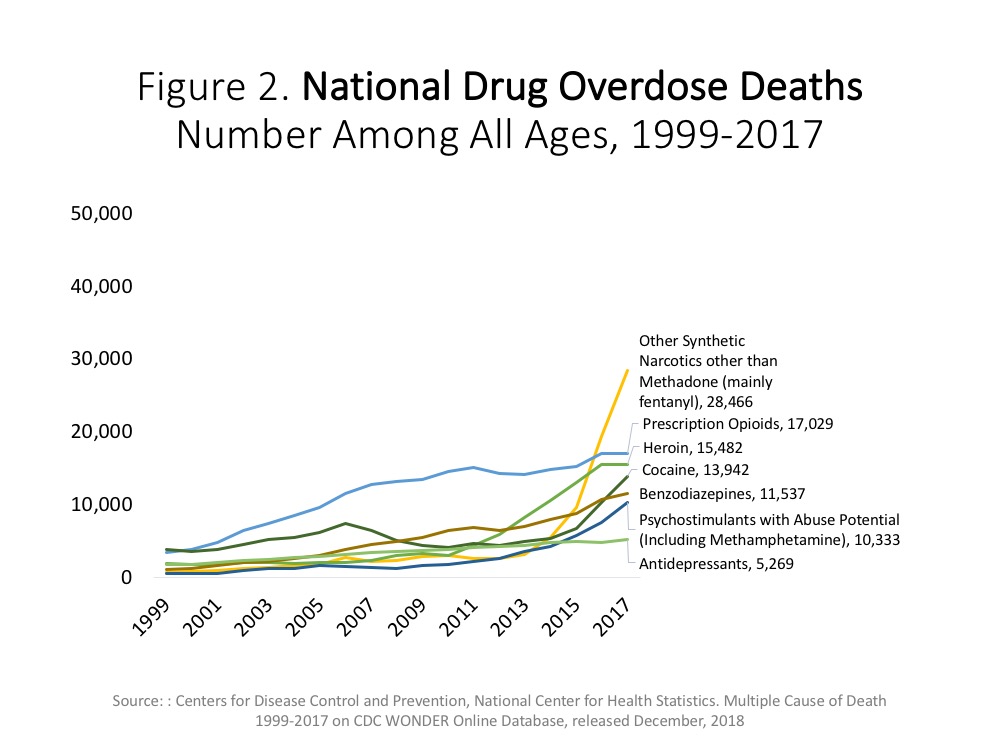 The relation between prescribing and addiction is not as straightforward as some think

J. J. Rich, Reason Foundation
Between 1999 and 2010, we saw a major increase in opioid deaths. During that period the prescription of opioids went up, so the CDC and other government entities made the heavy assumption that over-prescribing was causing people to become addicted and people would overdose on their medications. However, starting around 2010 government efforts began to focus on reducing opioid prescriptions. Since 2012 prescription rates have decreased by 38%, but between 2012 and 2017 overdose rates have more than doubled. If the relationship between prescribing and addiction is not true, then every single thing we have done has neglected the real cause of people using opioids.
Over-prescription remains the most common story heard by rehab clinics

Tom Sauer, MacArthur Group
The typical story you hear about, especially if you talk opioids, is someone who has a medical procedure and is prescribed pain killers. They may have been over-prescribed or they may have kept their prescription on for too long. That's when it starts – when they get cut off – and from there people resort to other forms whether it's heroin or illicit opioids.
The crisis also takes the form of an economic issue. If you look at a lot of places, particularly Middle America where a great number of working-class jobs have gone away, they become economically bereft and when there's not a lot of opportunity that's usually when the drugs come in. The majority of deaths happen in what people on the coasts refer to as flyover country.
The supply of opioids is coming from China, and the checkpoints are not being monitored.

Jack Posobiec, One America News
The supply of opioids is really being driven by fentanyl, and the major producer of fentanyl in the world is China. This is used because it's a chemical compound, it's a substance that's much easier and quicker to create than the agricultural creation of opioids through opium farming. What China is doing essentially is they're selling it by mail – they're using freight forwarders, they're using direct mail, they're using shipping in some cases – because so many of our pharmaceuticals are coming from China. There are 200,000 companies in China that are producing pharmaceuticals and they also have the facilities to produce fentanyl. There are bills of lading that can be falsified very easily, there are prescription packages that can be changed very quickly inside China, there is not a very strong system of tracking what actually is being sent out.